Custom knitting headwear for streetwear brands and apparel designers
We are a manufacturer of knitting headwear with huge experience in custom projects. That is why we prepared special offer for youg streetwear brands and apparel designers. Its main component is a minium order at low level (even 50 pcs from some models). Our services are complex, we also provide;

– decorations (embroideries, pompons, etc),

– branding (woven tags, leather patches, care labels),


– packaging and labeling.
From us you get products ready for immediate sale.
What favours us on the market is close contact with our Clients and excellent communication. We believe that only through proper communication Client receives exactly the product they expect.
We are always happy to undertake interesting and unconventional orders. Do not hesitate and send us your project or idea, so we can think together about its production and bringing it to life!
What Our Customers Say:
Of all hip-hop, sport and streetwear heart we THANK YOU for co-creation of the best brand in Poland. Thank you for your understanding, patience, a fair reflection of the formidable projects, for being an extremely important part of the creative process, for knowledge, for experience, for the quality.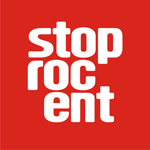 Stoprocent
On the 15th anniversary of the brand