Manufacturer of knitted headwear – we handle custom production of beanies
We execute orders according to individual projects. If you are an advertising agency, streetwear brand or just want to prepare company logo caps for your employees – contact us. We are Poland-based company offering 100% Made in EU products.

Our services are complex, we also offer:
– Decorations (embroidery, pompoms, etc.),

– Branding (woven labels, leather patches, care labels),


– Packaging and labeling.
With us you get products ready for immediate sales.
What benefits us in the market is close contact with our customers and the excellent communication. We believe that the right communication gives the customer exactly the right product that he expects.
We are always happy to receive interesting and unconventional orders. Do not hesitate and  send us your project or idea, that we can put together into production together and let it live!!
What our Customer say:
Of all hip-hop, sport and streetwear heart we THANK YOU for co-creation of the best brand in Poland. Thank you for your understanding, patience, a fair reflection of the formidable projects, for being an extremely important part of the creative process, for knowledge, for experience, for the quality.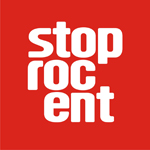 Stoprocent
On the 15th anniversary of the brand
Acer is a Polish hat manufacturer. We specialize in the manufacture of winter hats, beanies, bobble hats and other headwear for adults, children and adolescents. Three collections are produced each year: the spring, autumn and winter collections, which together represent over 200 new models of hats and caps. We specialize in adult and youth hats.